Mart Guest House (Недоступен)
Россия, Ростовская область, город Ростов-на-Дону, Gvardeyskiy per., 12, Rostov, Rostovskaya oblast', Russia, 344011, 344011
Посмотреть на карте
Mart Guest House — это отличное место для остановки во время вашего путешествия. Mart Guest House располагает всеми удобствами для комфортного пребывания гостей, прибывших в город город Ростов-на-Дону по делам или для осмотра достопримечательностей.
Развернуть
Гарантия соответствия цены Trip.com
Выбрать номер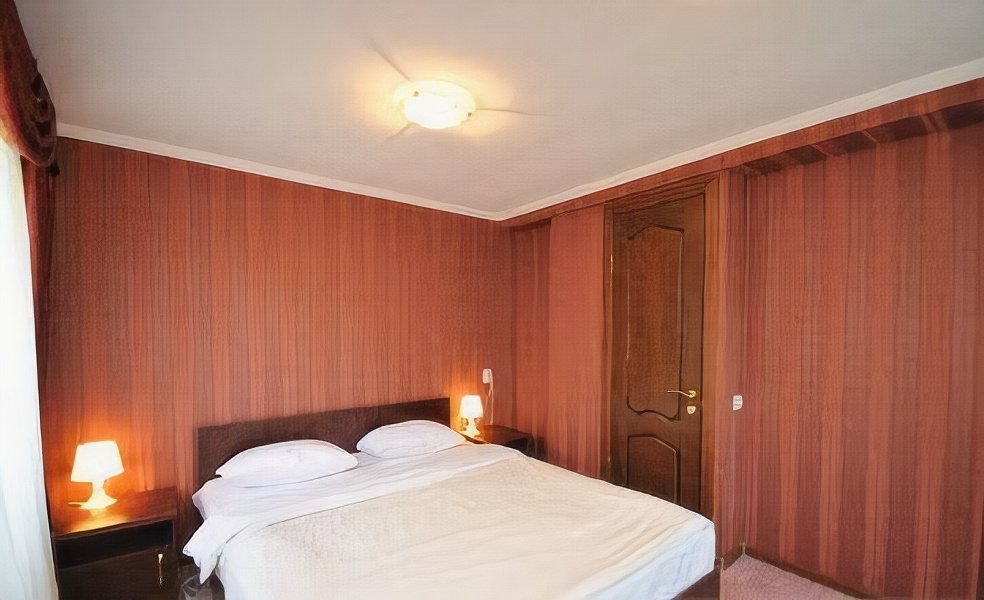 10 достопримечательность в пределах 1000 м, 1,3 км от центра города
Смотреть на карте
Этот отель недоступен. Посмотрите ниже рекомендуемые отели поблизости.
Правила отеля
Время заезда и выезда
Заезд
с 14:00
Выезд
до 12:00
Важная информация
According to the Government Decree No. 1853 of 11/18/2020 (clause 18), Minors under the age of 14 are required to check in the hotel with the documents of their parents (adoptive parents, guardians). If the accompanying persons are not legal guardians, they are required to provide the notarized consent form of the legal guardians (one of them) and the birth certificate of the minors. Minors aged 14 or above, in the absence of legal representatives next to them, are required to check in the hotel with his/her identity document and a notarized consent form from the legal guardian (one of them).
A foreign citizen is subject to registration at the place of stay: At the address of the hotel or other organization providing hotel services. To fill out the arrival notification form, a foreign citizen presents to the receiving party a valid identity document and migration card (except for cases when a foreign citizen is released from the obligation to fill out a migration card in accordance with an international agreement of the Russian Federation) and (or) a residence permit or a temporary residence permit (for a foreign citizen permanently or temporarily residing in the Russian Federation). In case of arrival of a foreign citizen to a new place of stay, required to provide their valid identity document and immigration card, and proof of check-in information from the former hotel in Russian Federation.
Описание отеля
Mart Guest House — это отличное место для остановки во время вашего путешествия. Mart Guest House располагает всеми удобствами для комфортного пребывания гостей, прибывших в город город Ростов-на-Дону по делам или для осмотра достопримечательностей. Rabbit Hole, Ростех — Экспонаты Юга России и Скульптурная композиция "Учительница первая моя" будут хорошим вариантом времяпровождения для тех, кто интересуется достопримечательностями. Отель предоставляет все для комфортного отдыха путешественников.
Не нашли подходящий отель?