South Korea Train
Travel Guide
Step 1
Search for train tickets
Step 2
Enter your booking details
Step 3
Submit your payment
· View Your E-tickets
Once your tickets have been issued, a printable e-ticket will be sent to your email and also you can view e-tickets from your booking details page in the Trip.com app.
· Take the Train Using E-tickets
Take the Train Using E-tickets: Please bring your in-app e-ticket or a printed version of your ticket along with the valid ID you used to book tickets to the station. If tickets are checked on board, please show your printed or digital e-ticket to the conductor.
· View Your E-tickets
1. When can I book Korail train tickets?
Tickets can be booked between 30 days and 20 minutes before departure.
The amount of time in which tickets can be booked in advance may be adjusted for national holidays. The information provided above is for reference only; please refer to the railway authority for the most up to date information.
2. How can I refund my Korail train ticket?
1. Open the Trip.com app, tap "Account" > "All bookings"
2. Select the ticket you would like to refund
3. Tap the "Refund" button
3. Is there a refund fee?
· Refunds are free when made 1 or more days prior to departure.
· KRW400 per person per ticket will be charged for refunds on the day of departure, up to 1 hour before departure.
· KRW400 or 10% of the ticket fare, whichever is greater, will be charged per person per ticket for refunds made within 1 hour of departure.
When multiple tickets are included in the same booking, the whole booking must be refunded together.
4. How can I change my Korail train ticket?
If you need to change your itinerary, please cancel your original tickets and book new ones.
5. What child ticket policies apply?
Children under 6 years old can travel for free without a seat.
Child tickets (50% off the adult fare) can be booked for children between 6 and 12 years old.
Adult tickets must be booked for children over 12 years old.

Награда «Бренд года 2020», Южная Корея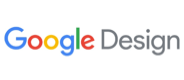 Награда «Google Material Design 2019»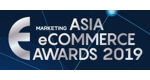 Награда «Asia eCommerce Awards 2019», Гонконг